Massage Specials

Buy 2 Gift Certificates & receive Half hour massage free

Buy Five Massages & Receive the Sixth one for $30

Five Referrals Earns Credit For Free 30 minute Massage

One Referral Earns Credit For Free Chair Massage

The Barter System is often Encouraged & Appreciated

Ask About Pampering Parties

We Also do 

On-Site Full Body & Chair Massage

At Special Events 

Like Weddings Showers,

Birthdays, Graduations, Sporting Events,

Business Meetings, Conventions,

Or Any Place People

Need a Stress Break 

Group Rates are Available

RUB-YA-RIGHT Client Referral System

Hopefully, this will become a win-win situation for all involved.                                    

When you come in for a session, remind your therapist to hand you 5 of our special business cards.

Then, give these special cards to your friends and BE SURE TO SIGN THEM ON THE BACK.

After all 5 cards have been returned to PVM then you will receive a free hour  massage from Pleasant Valley Massage

This offer extends only thru 12/31/2011

Oh Heck ! Just send me 3 new clients and I will give you a free massage

Just between Friends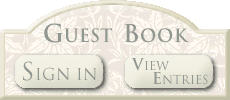 Sign our Guest Book to get the latest specials